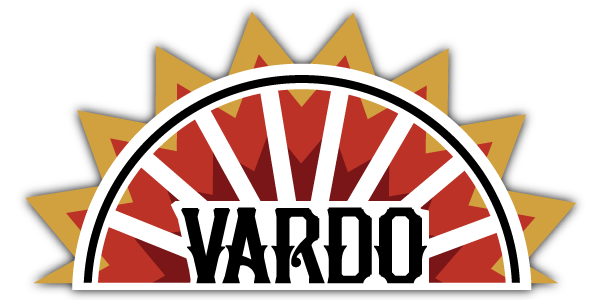 Join us as we embark on a journey around the world in our musical vardo.
Vardo is proudly sponsored by
TeslaCon
.
Contact Vardo
Chad Canfield
Maestro

Email: kenebula@gmail.com

Mail to: Vardo c/o Kenebula Records
PO Box 7732, Madison, WI 53707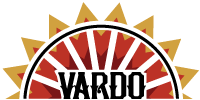 Pre-Order "Once Upon A Time In The Midwest" EP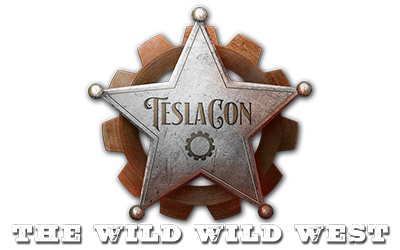 Music Inspired By TeslaCon 6
Official 2017 release date to be announced!
Vardo Steampunk Sheriff's Badges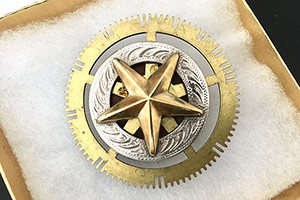 Handmade by Shananigens In Leather, these badges are available for purchase to help promote and raise funds for the upcoming Vardo EP production: "Once Upon A Time In The Midwest." Limited quantity available! Click here to purchase our badge from our Bandcamp site, and thank you for your support for Vardo!
These one of a kind badges are slightly different in design and size. Please look at our photos to see each design labeled by number and approximate width in inches. The backs have either a bar pin or butterfly clasps glued on. We may not have any more once they're sold out, so get them while you can!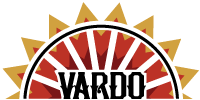 Pre-Order "Curio" EP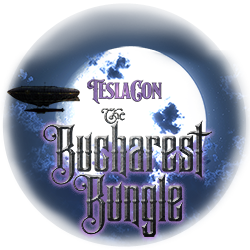 Music Inspired By TeslaCon 8
Official 2017 release date to be announced!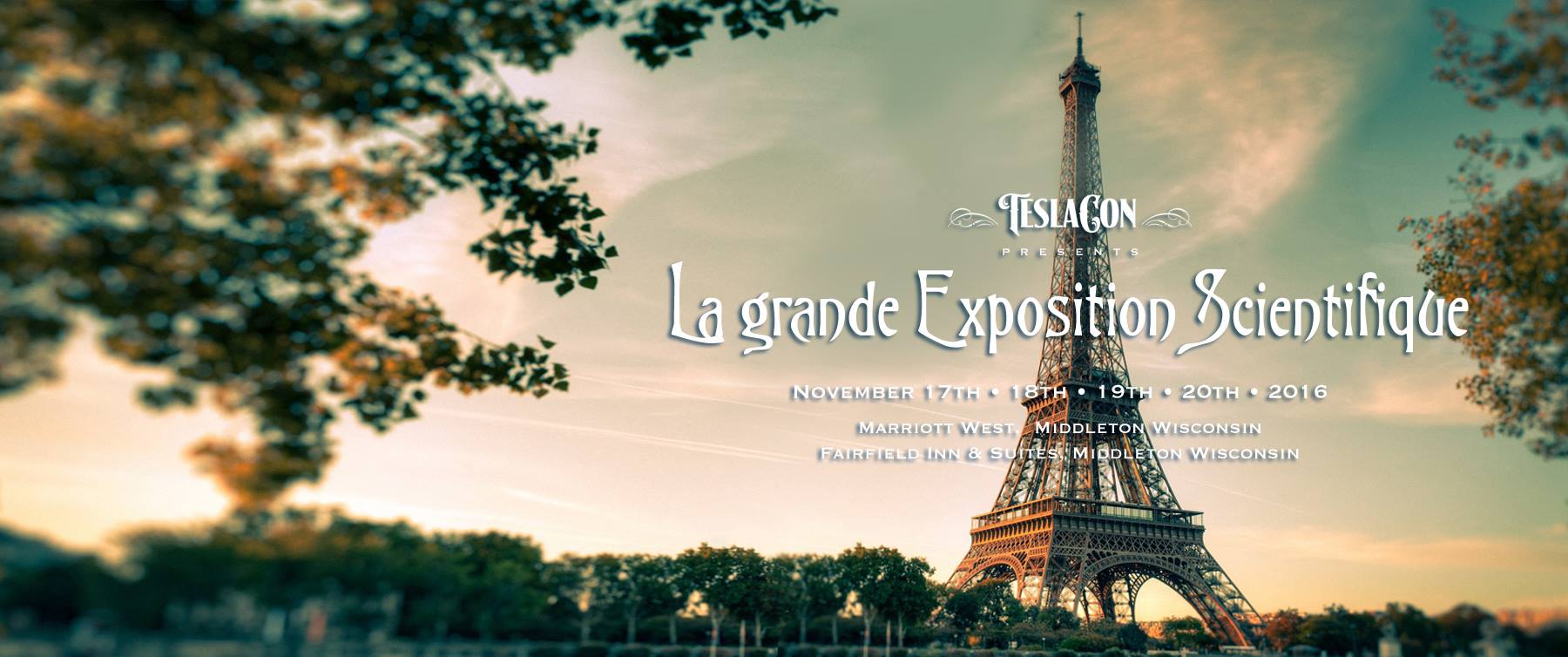 Thank you all for the positive feedback from this year's TeslaCon! We had a fantastique time performing for you! For those who are not familiar with Vardo, we are a large group of rotating musicians from around the globe. We specialize in world and roots music, including original compositions by Maestro Chad Canfield.
This TeslaCon 2016 line-up featured Chad Canfield as maestro and vocals, Amanda Kitchens on accordion, Dr. Alena Holmes on piano/vocals, Allison 'Horn' Hertweck on viola, Brian Grimm on cello, Andrew Spadafora on reeds/winds, Professor Pinkerton Xyloma on banjo, Phil Miller on guitar, Mike Myra on bass, Nick Lang on drums/glockenspiel, and Ian Stewart on violin/fiddle.
BIG THANKS to our special guest vocalists, Bob Archer, and of course, Lord Bobbins (Eric Jon Larson) and his entourage of choral singers. We would also like to thank George Sparkman Jr., Lonya Nenashev, Michelle Hackett, Nazario Chickpeazio, and Leah Jurgens for all of their assistance! We are very excited and have already been preparing to see you again in Bucharest 2017!